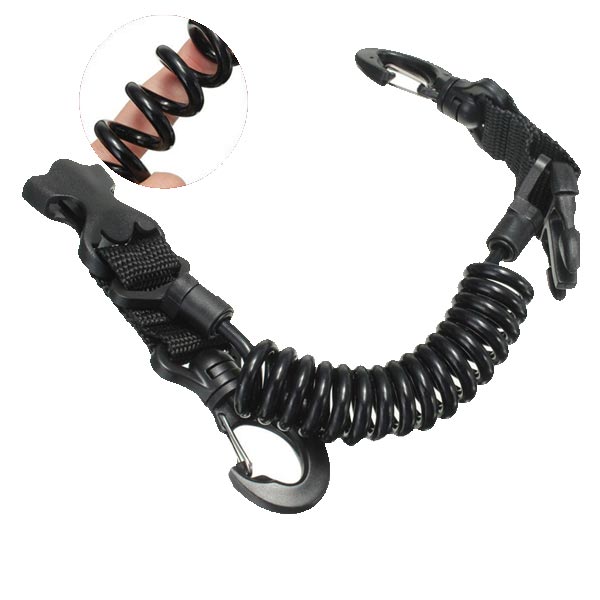 Scuba Diving Dive Camera Lanyard With Quick Release Buckle
OverView
Webbing Strap for Cameras and Dive LightsUsed for fastening cameras, dive torches, compasses, dive computers etc. to your BCD
Product Description
Webbing Strap for Cameras and Dive Lights
Used for fastening cameras, dive torches, compasses, dive computers etc. to your BCD

Keep your dive camera close at hand while ensuring easy detachment when needed.




The scuba diving lanyard has 2 swivel snap lock fasteners to connect to your D-rings.

The lanyard is stowed away neatly by the side release fasteners which allow the coiled lanyard to extend from 30 cm to approx 1,5 meters.