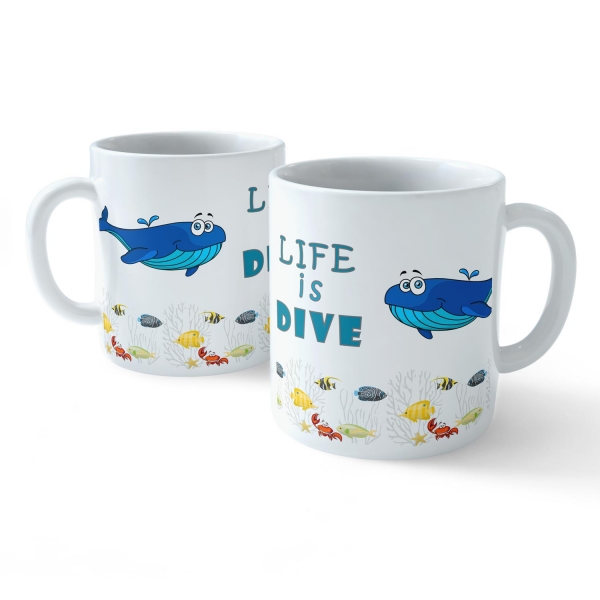 Funny Coffee Mug - My Buddy is Marine Life (Whale)
OverView
Scuba Diver Coffee Mug Diver's CupCoffee Mug Tea Gift Idea For Scuba Divers Lovers Enthusiasts
Product Description
Scuba Diver Coffee Mug Diver's Cup
Coffee Mug Tea Gift Idea For Scuba Divers Lovers Enthusiasts
Great gift for a scuba diver or just about anybody with a sense of humor. All you need is love and diving.
Design with a graphic theme for divers.
This Funny Mug is a great scuba diving gift idea!

Our classic white ceramic mug is designed to withstand the everyday use we know a favorite mug gets.
Meets FDA food and beverage safety requirements.
11 oz. Standard ceramic glass
Interior color: blue, white, yellow, red