Information you need to know about O-Rings
Created Date: 19 Feb
2 Comments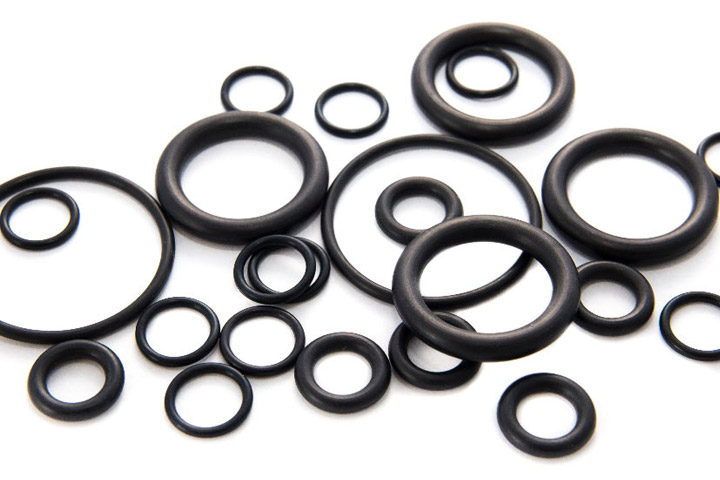 Even if the dive gear is not used, once it is a few years old, all the o-rings will need replacing. The information that follows should help you to know more about the o-rings used in various scuba diving application
O-Ring Sizing

AS568B as an Aerospace Standard that specifies sizes for O-rings used in sealing applications.
British Standards Institution publication is BS1806, which lists all Imperial standard sizes
The BS1806 number is a three-digit suffix that identifies the O-ring's size. Technically, an O-ring size is listed as BS1806-016, BS1806-112, etc., but most people use BS and the three-digit number (e.g. BS112), or just the three-digit number (e.g. 112). The first digit denotes the O-ring cross-section width: 0xx = 1/16-inch, 1xx = 3/32-inch, 2xx = 1/8-inch.

O-Ring Materials
Acrylonitrile-Butadiene Copolymers
(NBR or Nitrile) Most O-rings used in SCUBA are made from Nitrile, a hydrocarbon-based synthetic rubber. Nitrile offers excellent resistance to many oils and acids and has good physical properties. However, Nitrile is not a very oxygen resistant material and is not considered oxygen compatible. Nitrile is also often referred to as Buna-N.
Fluorocarbon Elastomers
(FPM/FKM/Viton®) O-rings made of FPM/FKM/Viton® have been the preferred choice for oxygen and nitrox compatibility in SCUBA diving applications. FPM/FKM/Viton® is an elastomer with excellent oil and oxygen resistance at high and low temperatures, very good chemical resistance.
The Difference between FPM, FKM and Viton®
All of these designations actually stand for one single base material: fluoro rubber.
FPM is the international abbreviation according to DIN/ISO.
FKM is the short form for the fluoroelastomer category according to the American standard ASTM.
Viton® is the registered trademark of DuPont Performance Elastomers.

O-Ring Hardness
High Pressure and Tank Necks use 90 hardness and Low Pressure uses 70 hardness.
90 hardness can take more pressure than 70 hardness.
Buna or Nitrile series is the most economical type usually used by divers for their equipment.
Saltwater, UV, oxygen and ozone can attack nitrile causing them to fail.
hardness 90 versus 70 hardness: The higher the number the harder of the material.

O-Ring Colour
O-rings are available in nearly any colour, although most commonly seen in black. Most FPM / FKM / Viton® O-rings are black. The FPM / FKM / Viton® O-rings typically sold for scuba diving are black or brown. EPDM O-rings which are often purple.
There are opinions, that there is a difference in quality based on colour, but that is more likely attributed to unknowingly using soft dynamic O-rings in static applications. Our O-ring manufacturer states there is little difference in quality for O-rings based on colour alone, and independent testing supports that statement.
FPM / FKM / Viton® O-ring can be distinguished from a Nitrile O-ring by the surface appearance. Nitrile O-rings have a shiny surface, and FPM / FKM / Viton® O-rings are said to have a matte surface.

How to Replace Your Cylinder / Tank Valve O-ring
Brass O-ring Tools Remove the old O-ring visible in the orifice of the tank's regulator valve. This is because metal tweezers or other objects can damage the o-ring groove, and even the slightest dent of the groove can cause leaks. A plastic toothpick is a safe tool to use if you don't have an O-ring pick.
Using the pick, scoop the old O-ring out and clean out the groove using the same plastic toothpick or professional pick. Look out for sand or debris and keep an eye out for any corrosion. If you spot any, you may want to have a professional take a look at it.
Check your replacement O-ring against the one you removed. Confirm they are of similar size and materials.